In the future, the world will change, there's no doubt about it. For that reason, you have to produce a realistic map of the world n years in the future.
The number n should be the number of years in the future and can be input via STDIN or argv.
It can be one of four types of maps: satellite (real colours), geographical (showing terrain), geological (showing terrain and rock types) or ecological (showing the type of ecosystem in that area - desert, forest, tundra etc).
For a map to be realistic, you cannot add in things such as 'alien invasions' and complete and utter apocalyptic obliterations of the planet. That doesn't mean that you can't factor in meteorite and asteroid impacts (it needs to keep the world round and spinning though).
If n is supplied as a negative value, you must not simulate the Earth in the past. Instead, take the absolute value and find the Earth in the future.
The program with the most upvotes wins, so remember to include all the bells and whistles. Please include example outputs for n=1000, n=10000, n=1000000 and n=100000000.
Note that your map must be on a world big enough to distinguish details easily.
Examples
Satellite, n=100000000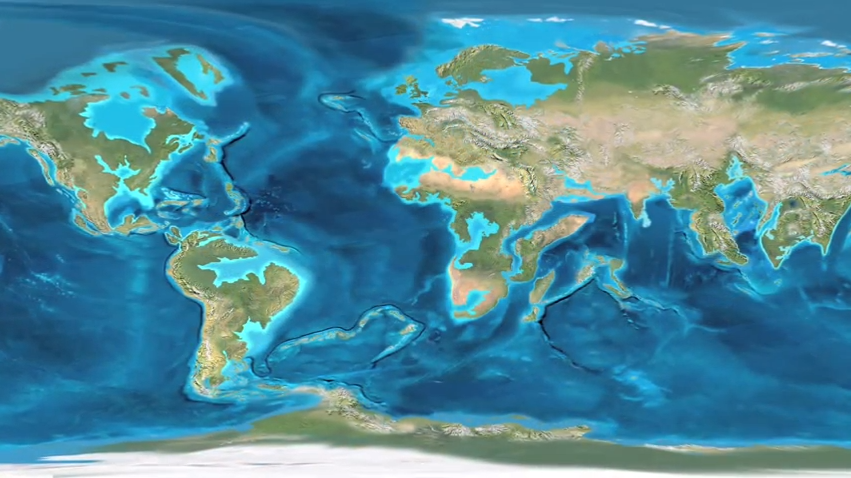 Geological, n=250000000
Ecological, n=0


Note: It is very hard to find suitable maps of the predicted Earth, so please excuse me if the examples are not up to scratch